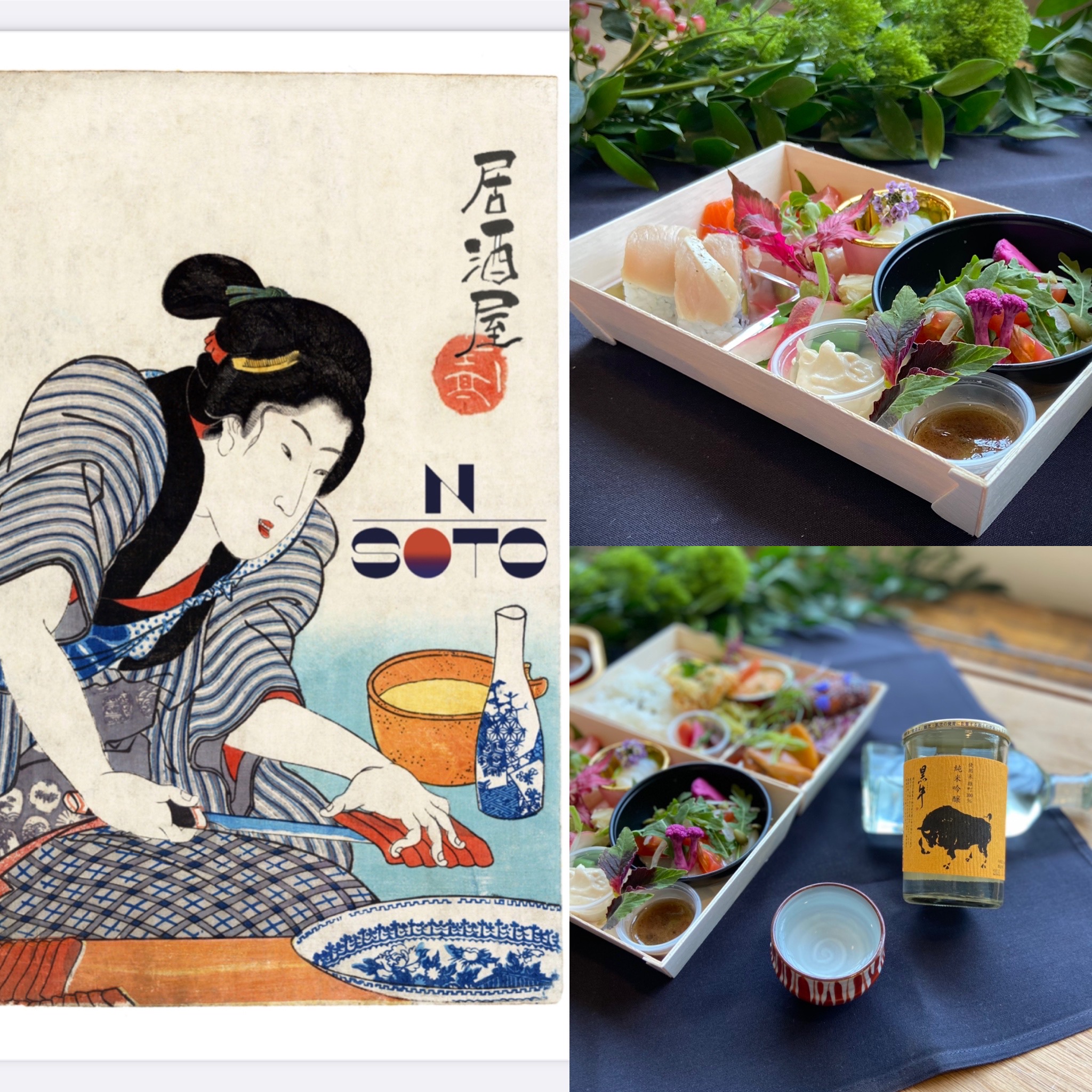 To Go At n/soto
Located at 4566 W. Washington Blvd. 90016
As we welcome you back for dine-in service at n/naka, guests can still experience "To Go" from our sister restaurant n/soto, currently featuring The Izakaya Bento. The Izakaya Bento is a preview of what n/soto is looking forward to serving you once dine-in there becomes available. We can't wait to share with you a space where guests enjoy an evening amongst their favorite people, eating food that is comforting, delicious, and fun.
Bento reservations are available for pickup Wednesday through Saturday via Tock. n/soto also offers a curated list of wines, sakes, and non-alcoholic beverages to accompany your meal.
Due to the limited nature of these offerings, we sincerely apologize for not being able to accommodate any dietary restrictions or modifications. Thank you so much for supporting us.
Alcoholic beverages that are packaged by this establishment are open containers and may not be transported in a motor vehicle except in the vehicle's trunk; or, if there is no trunk, the container may be kept in some other area of the vehicle that is not normally occupied by the driver or passengers (which does not include a utility compartment or glove compartment (Vehicle Code Section 23225)). Further, such beverages may not be consumed in public or in any other area where open containers are prohibited by law.