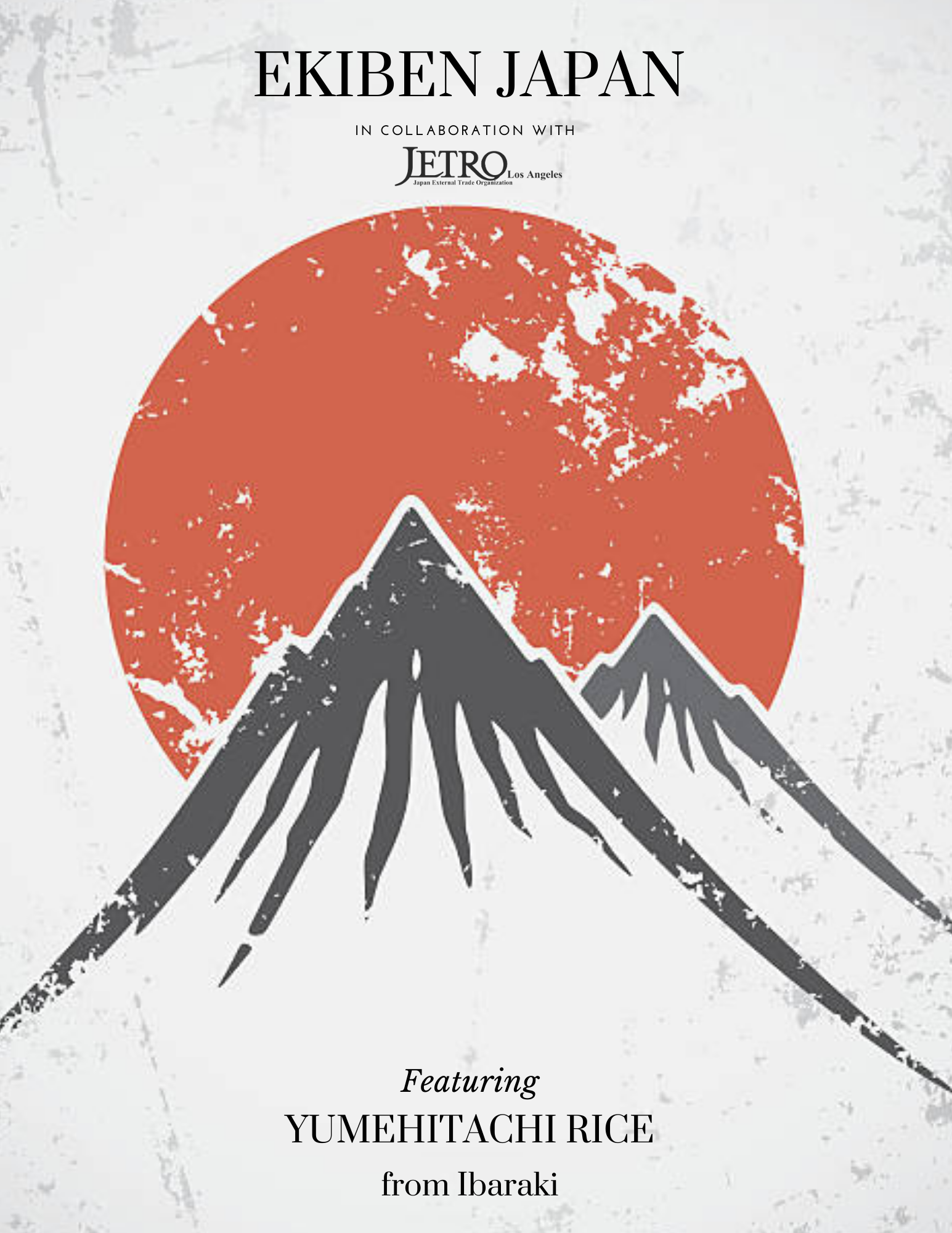 To Go
Ekiben Japan Tribute
$85 per person
For Ekiben Japan Tribute, we are featuring dishes inspired by original Ekiben found in Shinkansen train stations throughout Japan.  In partnership with the Japan External Trade Organization, we are featuring Yumehitachi rice from Ibaraki Prefecture, and reimagining an Ekiben that tells the story of the many delicious ingredients and beautiful areas that make Japan so special.  We hope that it will inspire you to visit and try the original creations someday. 

Proceeds from this bento will benefit RE: Her, a charitable organization for women-owned restaurants in Los Angeles, created by women who own restaurants in Los Angeles, in response to how COVID-19 has impacted our businesses and our communities.
Items include:
Dashi Poached Snow Crab(Tottori)
Salt Grilled Salmon( Niigata)
Braised Beef Sukiyaki (Yonezawa)
Roasted Calamari (Aomori)
Kurobuta Katsu with Hatcho Miso (Nagoya)
Ebi Chilii Shrimp Saute(Yokohama)
Bara Chirashi don (Osaka)
Masu No Oshi Zushi (Toyama)
Onigiri Rice Balls (Ibaraki)
Our new Ekiben Japan is available for pickup through Tock every Wednesday through Saturday. Reservations are released every Saturday at 10AM PST. We also offer a curated list of wines, sakes, cocktails, and non-alcoholic beverages to accompany your meal.
Due to the limited nature of these offerings, we sincerely apologize for not being able to accommodate any dietary restrictions or modifications. Thank you so much for supporting us during these times.
Alcoholic beverages that are packaged by this establishment are open containers and may not be transported in a motor vehicle except in the vehicle's trunk; or, if there is no trunk, the container may be kept in some other area of the vehicle that is not normally occupied by the driver or passengers (which does not include a utility compartment or glove compartment (Vehicle Code Section 23225)). Further, such beverages may not be consumed in public or in any other area where open containers are prohibited by law.