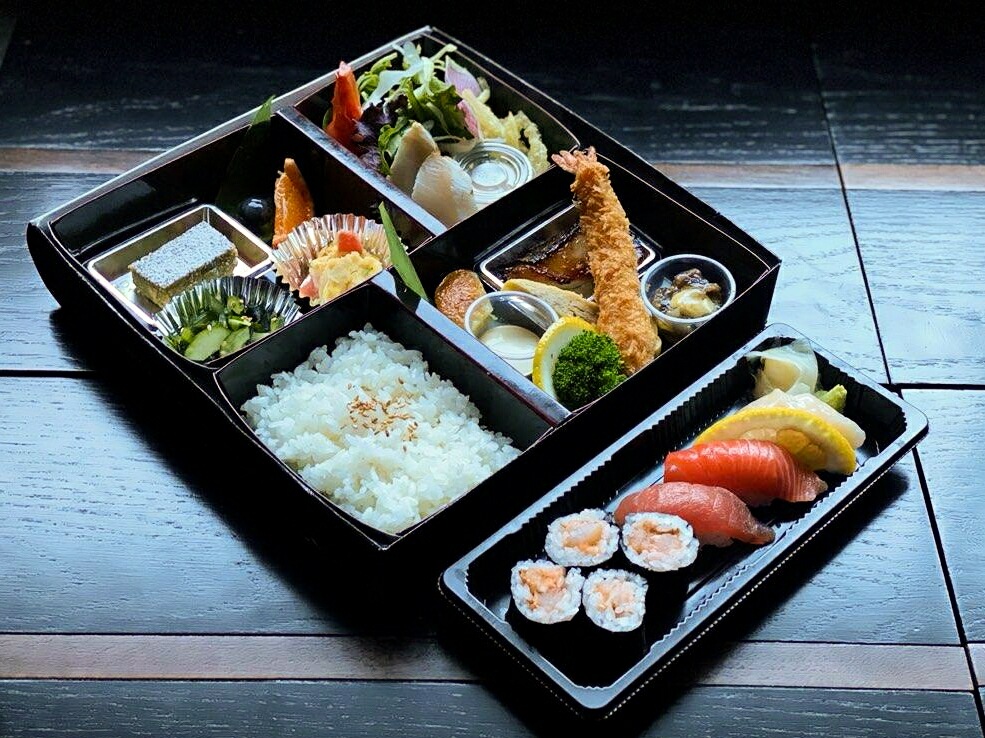 Wysiwig Example
We are offering a limited number of n/naka Bento with Sushi and n/naka Kaiseki Jūbako for pick up through Tock. n/naka Bento with Sushi pick up time slots will be available every 15 minutes from 5p – 7p, Mondays – Saturdays. n/naka Kaiseki Jūbako will be available for pick up at 4:30p and 7p, Thursdays – Saturdays. New time slots for the upcoming week will become available on Saturdays at 10AM PST. To place an order, please click the link below.
n/naka Bento with Sushi
An assortment of Japanese comfort foods including dishes like:
Grilled Miso Black Cod with Sunchoke Purée
Wagyu A5 Nikogori
Panko-Fried Shrimp wtih Sesame Aioli
Sashimi Salad
Kabocha Potato Salad
Shoyu Koji Roasted Sweet Potato
Cucumber and Seaweed Sunomono
3-Piece Assorted Sushi
Sushi Roll
Matcha White Chocolate Cake
Apricot Umeshu Jelly
$38 per person. Limit 6 per order.
n/naka Kaiseki Jūbako

A thoughtfully curated selection of dishes, highlighting the essence of California kaiseki for you to experience in your home. With dishes like:
Braised Monterey Bay Abalone
Japanese Style Smoked Duck
Seared Wagyu Salad
Seasonal Sashimi
Sushi Selection
Binchotan Grilled California Kinki
Crispy Lobster Kara Age
Takiawase Braised Vegetables
Matcha White Chocolate Cake
Strawberry Daifuku
Passion Fruit Chocolate Truffle
Each n/naka Kaiseki Jūbako also helps to support the many local purveyors we consider part of our extended family.
$85 per person
Due to the limited nature of these offerings, we apologize for not being able to accommodate any dietary restrictions or modifications.
Thank you for supporting us during these times.