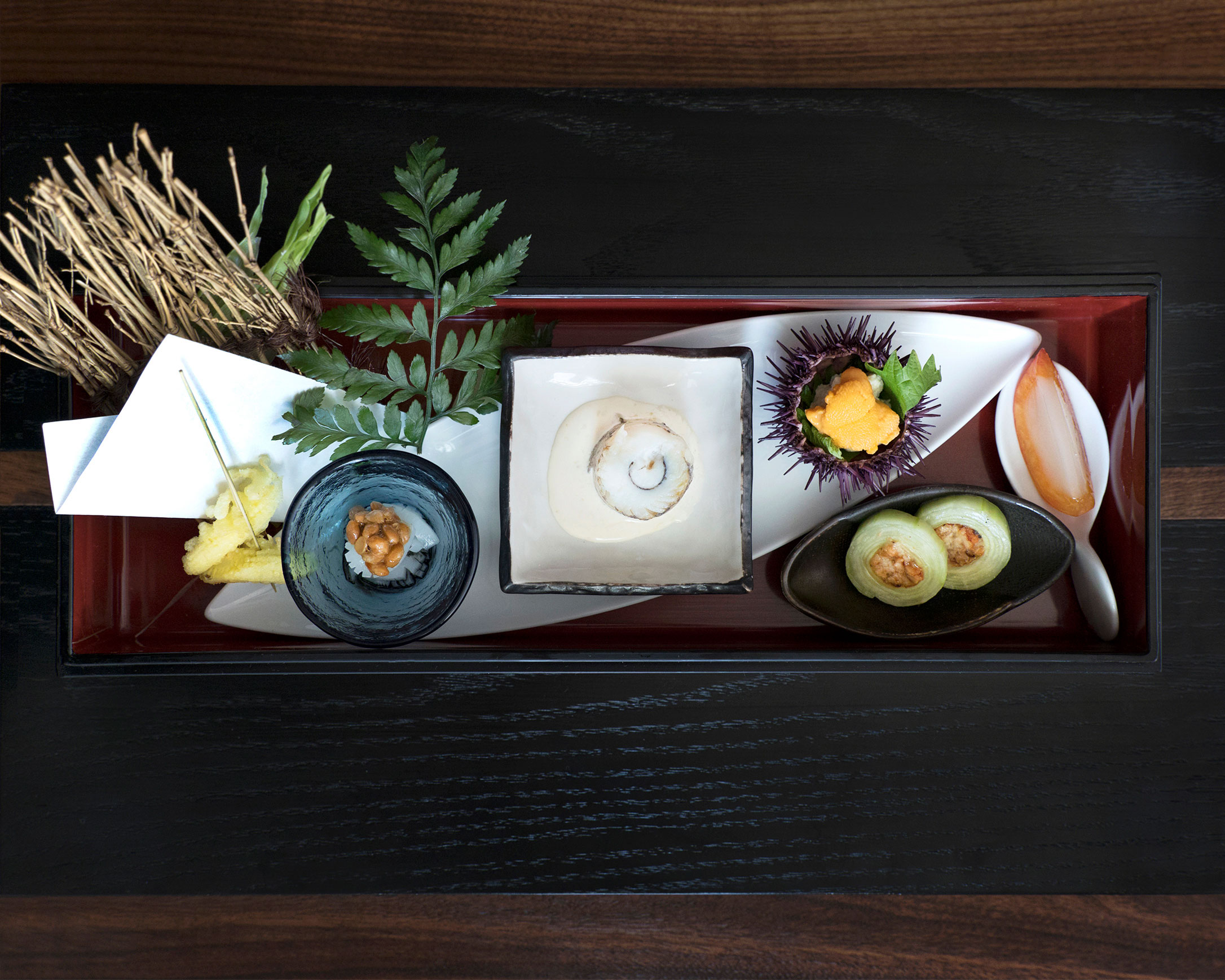 MENU
December 28-December 31
Please join us for our annual osechi meal, a Japanese tradition with dishes symbolizing longevity, health, and prosperity in the new year.
Due to the limited nature of this event, we kindly decline any dietary restrictions; no substitutions will be allowed. Please note the menu consists of courses that may include seafood, poultry and meat.
NEW YEAR'S OSECHI WINE AND SAKE PAIRING
A deep exploration of traditional Kaiseki service with modern accents in technique and flavor pairings.
This menu will not be available December 28-31.
Reinterprets a modest Modern Kaiseki menu with purely vegetarian elements. We respectfully decline vegan requests.
This menu will not be available December 28-31.
Please note: special event menu pricing may be higher. Your menu selection will be confirmed a few days prior to your reservation. We source the ingredients especially for each guest to ensure the highest quality.
WINE AND SAKE PAIRING
This menu will not be available December 28-31.
We are proud to feature an inspired list of wines and sakes from around the world. A selection of treasured and rare varietals that are delicate and offer a subtle finesse to complement chef Nakayama's cuisine. We are also excited by the recent explosion of artisanal sakes with long histories that are now available stateside. Guests will experience incredible sake textures and flavors that will entice them like never before. Select a pairing or allow us to suggest one of many wines and sakes available by the glass. Every pour arrives at your table with a story that unfurls as you enjoy each course.
Our corkage fee is $85 per 750ml bottle not represented on our wine and sake list. We request that you limit one bottle for every two guests at the table.
© copyright 2022 n/naka all rights reserved