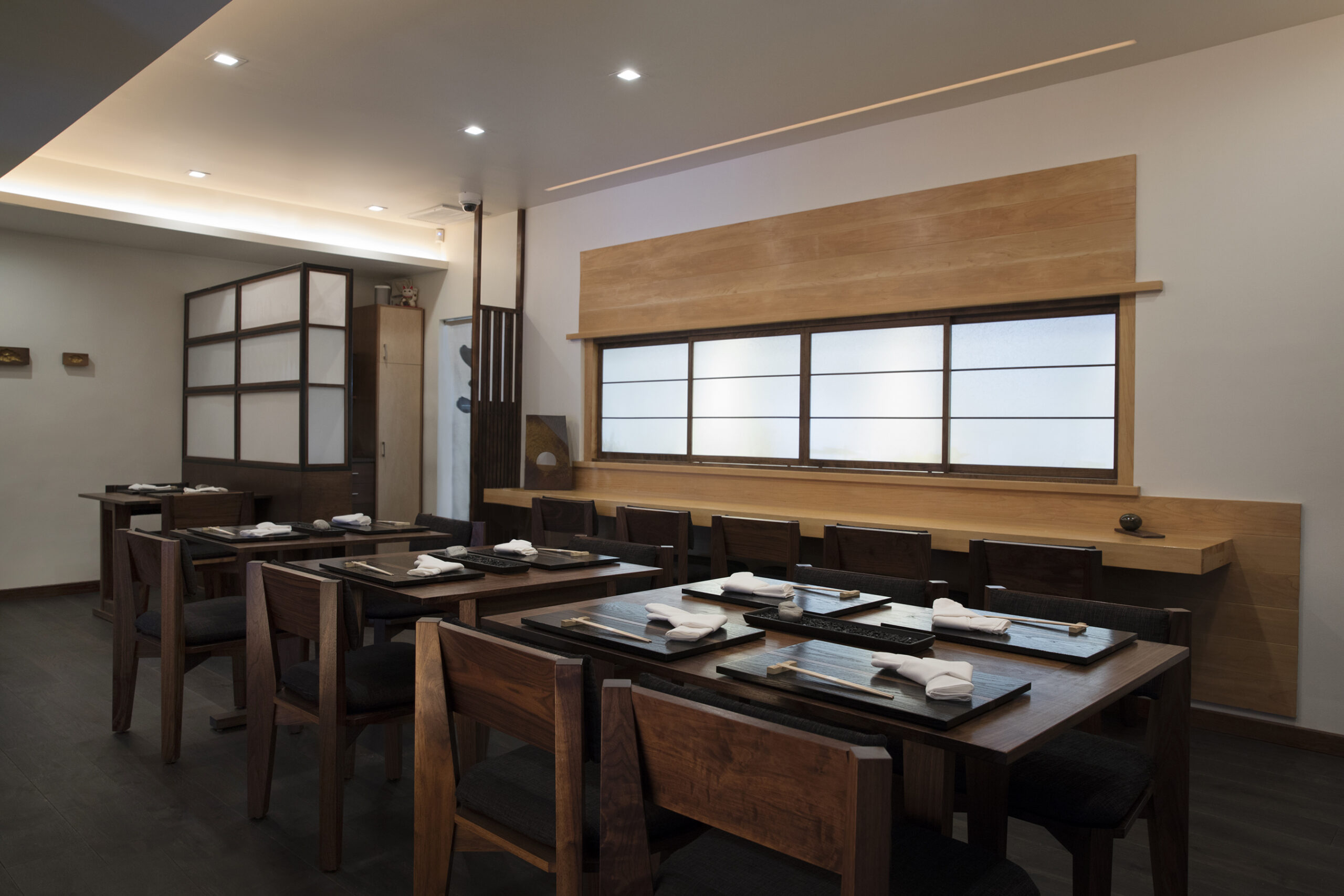 RESERVATIONS
We offer two 13-course menu options:
Modern California Kaiseki $310
Vegetarian Kaiseki $310
Please take note of our new reservation policy with regards to COVID-19. To protect our guests and team, we will require proof of identification and COVID-19 vaccination or a negative COVID-19 test taken within 72 hours of the reservation time. Guests who are not able to provide the documents upon arrival to the restaurant will not be able to join us for the evening.
UPCOMING RESERVATIONS RELEASES
We're excited to welcome you in. Reservations will be released Sundays at 10:00am PST via Tock.
June 14 – 17 reservations release May 14
June 21 – 24 reservations release May 21
June 28 – July 1 reservations release May 28
July 5 – 8 reservations release June 4
July 12 – 15 reservations release June 11
July 19 – 22 reservations release June 18
*We will be closed June 3-8
RESERVATIONS
While we do our best to accommodate dietary restrictions, please note that in order to maintain the integrity of our dishes, there are certain requests we cannot facilitate – including, but not limited to: no fish/seafood, meat only, no vegetables, and severe bean or gluten allergies that would exclude all soy sauce or miso.
If you have any questions, please email us in advance of making a reservation.
All reservation sales are final and non-refundable. Decreases in party size will not receive a refund for the difference in deposit. You may transfer your reservation to another person via Tock. Any day of cancellations or no-shows will be charged the full amount of dinner per person. If you do not confirm your reservation by phone, email or SMS, we will unfortunately have to cancel your reservation. Reservations made through Tock are for individual and personal use only and not to be resold for commercial purposes. We reserve the right to cancel reservations made for commercial purposes at our discretion.
If you have any questions, please email us in advance of making a reservation.
© copyright 2022 n/naka all rights reserved